Display Hooks
Spinner Displays
Snack Displays
Wire Grid Panels
15" Dump Bin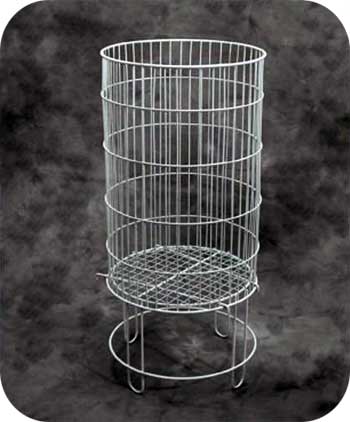 15" Dump Bin Features:
15" Wire Round Features: • Adjustable base • 5 Tiers • Allows maximum visibility • All steel construction • Ideal for bulk or sale items Size: 32"H x 15" Dia. Color: White 20-839
What is a 15" Dump Bin? A 15" Dump Bin is a light weight mobile store fixture designed to display merchandise, items, and products in a retail environment high traffic area for impulse shoppers to walk by and see.